Posts Tagged 'June 4th'
You were in your late teens or early 20s. You were tender trees ready to become strong woods. You were rising suns. You were hopes of a nation. You were about to embrace the challenges and joys of life. You were about to repay your parents for their love and hard work in raising you. You were on your way to bring vigor to the world. You were …
Your lives were abruptly shortened.
You stood up for the people. You stood up for an ancient country to become a member of a peaceful world. You stood up for freedom, justice, and the rights of citizens. You stood up to challenge the world's most unpassionate governing machine. You stood up to pursue a dream that had been living by millions and millions. You stood up to see that dream to become reality.
Your lives were abruptly shortened.
You inspired. You inspired the street vendors who gave you a cup of tea, a bowl of noodles, with a hearty smile on their faces who normally would have to count each and every penny to make a living. You inspired your teachers and members of school staff who were with you to make sure you were fine with tears on their faces, despite knowing their futures were at risk. You inspired medical workers who performed emergency cares non-stop, treating you like their own sons and daughters. You inspired reporters and journalists who told the truth to the world, defying the rules and routines that they could only write a pre-authorized story line. You inspired police men and women who joined you in the grand march, facing potential ultra harsh punishments. You inspired students overseas who spent day and night asking themselves: what can we do to help, with their hearts beating together with yours. You inspired the world, from the deserts of Africa to the mountains of Europe, people were cheering and crying with you. You were about to witness the fall of Berlin Wall, the freedom ringing in the entire East Europe, the democratic election in South Africa.
Your lives were abruptly shortened.
You would be around your 40s, the most energetic, productive ages. You would be leaders in the professions you would have engaged. You would be proudly telling your children what you did in the early summer of 1989. You would be together joyfully with you families after work. You would be walking with your friends in a Sunday afternoon in Tiananmen Square, telling them: look this is where it all started 21 years ago that had changed China.
Your lives were abruptly shortened.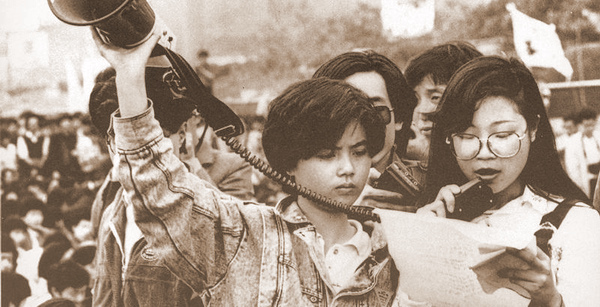 You still cannot rest in peace. Those who ordered the murder are still being praised. Your mothers who have been relentlessly out-crying for justice are continuously suffering from all forms of political persecutions. Sympathies are not allowed. Compassion is forbidden. Open mourning is a sure arrest.
But, you did not die in vain. You will never be forgotten. Justice will eventually prevail. Freedom will one day ring in the ancient land you loved so much.
One day, there will be a National Memorial day dedicated to you on that day every year thousands and thousands people will bring fresh flowers to you.
One day, there will be a cemetery built for you, in it there will be a gigantic wall made of the most precious marble with your names permanent engraved.
One day, the Nobel Peace Prize Committee will no longer be intimidated when they graciously pronounce you, all of you, the Laureates.
One day, people will be proudly telling their children and grand children the story of the Tiananmen heroes.
One day, you will be able to rest in peace.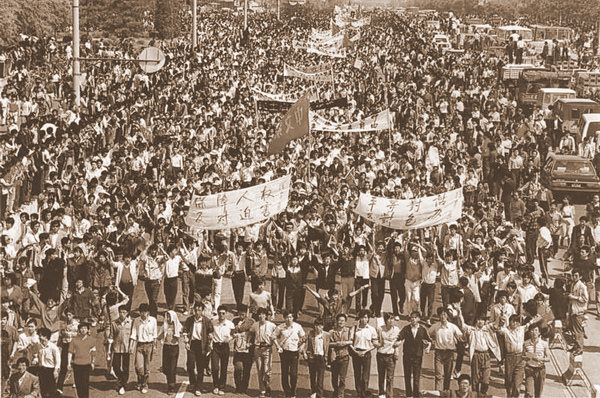 Tags: June 4th, Tiananmen Square